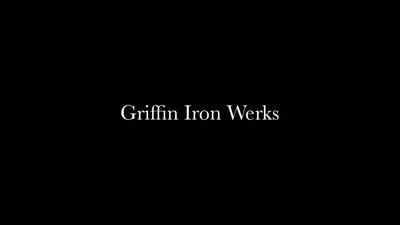 HM-1001 Hemmer
One side of our hemmer creates a 1/2" hem, while the other side creates a 3/4" kickout at 45 Degrees. Having a hemmer increases productivity and also takes steps out that you do not have to worry about in your press. It keeps the same consistency with your angle degree all the way down your trim. Great for eave trim, corners and rake trim. Give us a call today to find out more information about our hemmers at 229-686-5385 or 229-599-2873 or visit us at griffinironwerks@windstream.net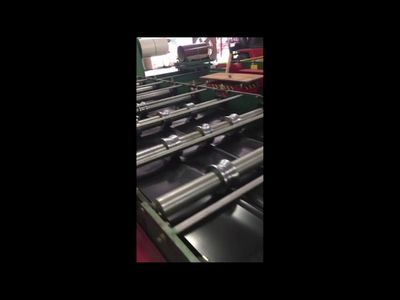 900.11 LMF Ag panel Rollformer - Griffin Iron Werks
This is our LMF ag panel rollformer. We have a package deal right now that includes the 11 station rollformer, post cut hydraulic shear, manual decoiler, computerized plc and a 10ft setoff table 30k . This is the first of several vidoes we will be shooting. This one covers the basic without any material in the rollformer and shows the computer, rollformer operation and post cut hydraulic shear operation. If you need more information, please contact us at 229-686-5385. We also can be contacted via e-mail at griffinironwerks@windstream.net or mikegriffin01@windstream.net.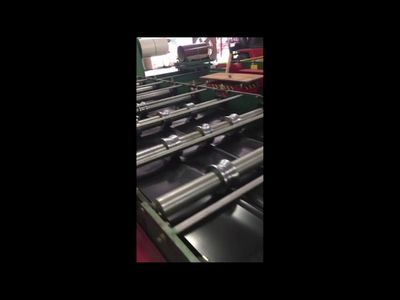 Griffin Iron Werks 17 Stand Rollformer Synchronized
Griffin Iron Werks - LMF-914.17 Stand Rollformer $55,000 griffinironwerks@windstream.net mikegriffin01@windstream.net Give us a call at (229) 599-2873 or (229) 686-5385. Come see our many rollformers and equipment.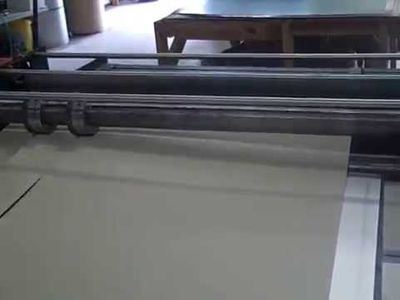 Slitter
Slits up to 48-3/8" Wide Material. 3 sets of blades 240 Volt Single Phase. $12,000 We also have other NEW and REFURBISHED machines in stock! Financing is Available. Please Call Mike Griffin at Griffin Iron Werks for more information. Office: (229) 599-2873 or (229) 686-5385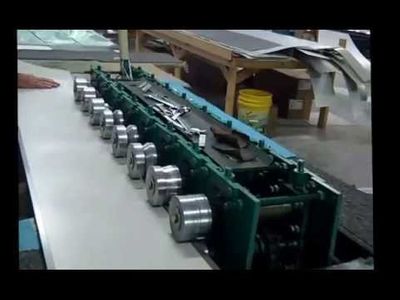 Hemmer
One side makes an ½" Hem and the other side makes a ¾" Kick Out at 45° angle. 240 Volt Single Phase. We also have other NEW and REFURBISHED machines in stock! $13,500 Please Call Mike Griffin at Griffin Iron Werks for more information. Office: (229) 599-2873 or (229) 686-5385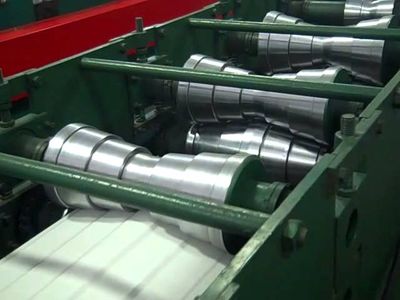 Ridge Cap Rollformer
Approximately 7" each side with Hems. Rollforms on 4/12 slope which can be used from 1/12 to 10/12. You would need to add blanks. $26,000 Financing is Available! We also have other NEW and REFURBISHED machines in stock! Please Contact Mike Griffin at Griffin Iron Werks: Office: (229) 599-2873 After Hours: (229) 686-5385 www.griffinrionwerks.net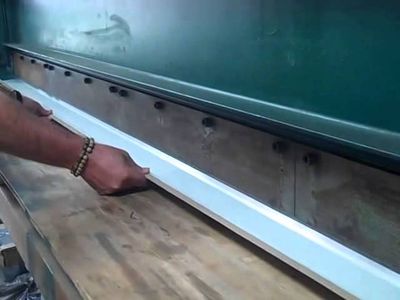 10-6" Press Brake
Hydraulic pedal control -4 sided bottom die. $12,000 Griffin Iron Werks - Nashville, Georgia www.griffinironwerks.net Mike Griffin - Owner mikegriffin01@windstream.net Give us a call at (229) 599-2873 or (229) 686-5385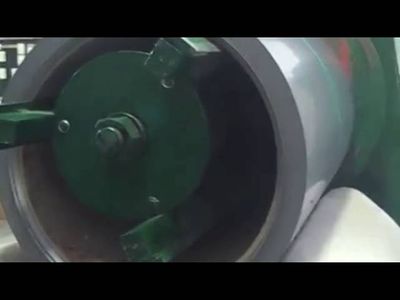 Griffin Iron Werks Auto Decoiler
5 ton Auto Decoiler - load up to 10,000# coils. 220v Single Phase, Hydraulic pump controls up, down, in, out, mandrel expand and mandrel contract. $18,500. Please Contact Mike Griffin at Griffin Iron Werks: Office: (229) 599-2873 After Hours: (229) 686-5385 www.griffinrionwerks.net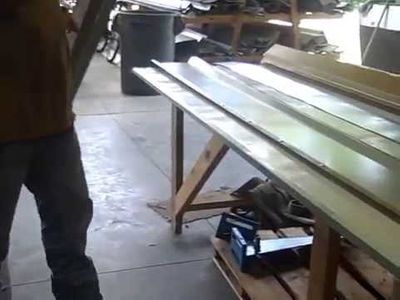 CNC - 10-6" Press Brake
Servo Dies, Back Stop Gauges, Programmable, Can Break Up To 1/4 inch Flat Plate, Dual Pumps. $49,900 Please Contact Mike at Griffin Iron Werks for more Information. Office: (229) 599-2873 After Hours: (229) 686-5385